The purpose of the Valley View Condominiums' Home Owner's Association is to assure the beauty, safety, and stability of our complex, to promote neighborliness and pride among our residents and form a base for representation in matters affecting the community. The Valley View Owner's Association's By-Laws, Policies, and Procedures aid in this purpose.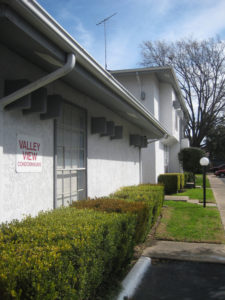 It is important to re-emphasize by way of this mission statement the goals of the Valley View Owner's Association. The Valley View Owner's Association was organized by individuals who had leadership roles in their own community associations and whose express desire was to improve the operation of community associations and, in particular, condominium associations, through education, communication, and political assertiveness as it relates to issues affecting condominium associations.
Valley View Owner's Association's board is comprised solely of individuals who reside in condominium associations and the focus of the attention is to improve the operation and development of condominium associations property in concert with other service oriented organizations and/or entities which serve condominium associations.
We continue to strive to improve the services provided to our member associations while maintaining the unique attributes of our composition and direction.